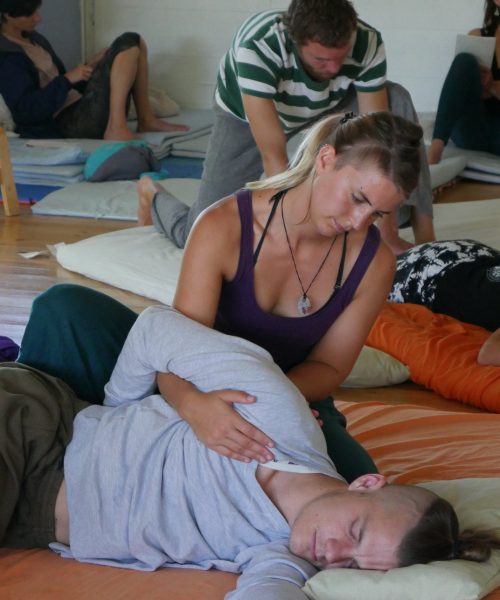 Want to reach deep relaxation?
Thai Yoga Massage is a very ancient therapeutic bodywork combining acupressure, gentle stretching and applied Yoga. It helps you reach deep relaxation into body and mind.
Thai Yoga Massage works with our life-force energy, called prana which circulates around our body. Also strongly connected to our chakras, if there is a blockage which prevents the free flow of prana, it can lead to disease on a physical, emotional or spiritual level.
Thai Yoga massage aims to remove blockages so the prana is able to flow freely. The treatment may feel like a mix of meditation and a rhythmic dance, combined with techniques for healing the physical and also the spiritual body.